Working at CHJC
---
CHJC helps youth, adults and families succeed and thrive in both good times and bad. With a staff of nearly 300 committed employees, we are passionate about helping youth, adults and families overcome adversity by using a strength-based approach providing a strong support network so people can help themselves. These services cover youth development, youth and adult health services, foster care and family permanence, and programs for at-risk youth and their families.
For the CHJC team, this important work is our calling and our employees find their work both rewarding and fulfilling. CHJC provides a number of job opportunities both challenging and rewarding to individuals with backgrounds including Psychiatry, Nursing, Social Work, Psychology, Sociology, Public Justice, Counseling, Education, Human Services, Administration, Therapeutic Recreation and Management.
Download our Employment application here and then upload the completed application below:
Competitive Compensation + Benefits
---
CHJC offers excellent compensation levels and contributes to a broad program
of excellent employee benefits for full-time employees.  We care about you and your family's wellness!
Top-Notch Medical Benefits: 
Medical Insurance – 80% of Premium Paid by Employer | Employer Paid HRA | Affordable Dental Option | Free Vision
Personal & Professional Development Opportunities:
Upward Mobility | Tuition Reimbursement | Continuing Education | Loan Repayment & Funding Opportunities through The Bureau of Health Workforce (HRSA)
Insurance, Holidays & Paid Time Off: 
Agency Paid Life and AD&D Insurance | Short Term Disability Insurance | Paid Holidays | Generous Paid Time Off | Sick Time Accrual
Work/Life Balance:
Remote Work Options | Flexible Work Scheduling | Wellness Committee Activities | Employee Assistance Program | Employee Discounts
401(k) Retirement:
Options to contribute yourself after just three months.
Employer contribution beginning after one year of employment.
Financial management services included.
Employee Spotlight
---
"I began my career at CHJC over three-years ago as an intern for my Master's of Social Work program. My internship led to accepting a fulltime position at CHJC as a Crisis Outreach Worker. Colleagues as CHJC have encouraged me to challenge myself by taking part in activities I never previously saw myself participating in. In addition to my position in the Crisis Program, supervisory staff has seen my potential as a Clinician and I now have the opportunity to work part-time in the clinic. The encouragement and trust my colleagues have put into me have shown me that I can excel at whatever task is requested and whatever opportunity is offered. I honestly never thought I would see the day I would apply to take my licensure test, but due to leaders telling me they believe in me and trust in my work has made me ready to take the next step toward bettering my career at CHJC."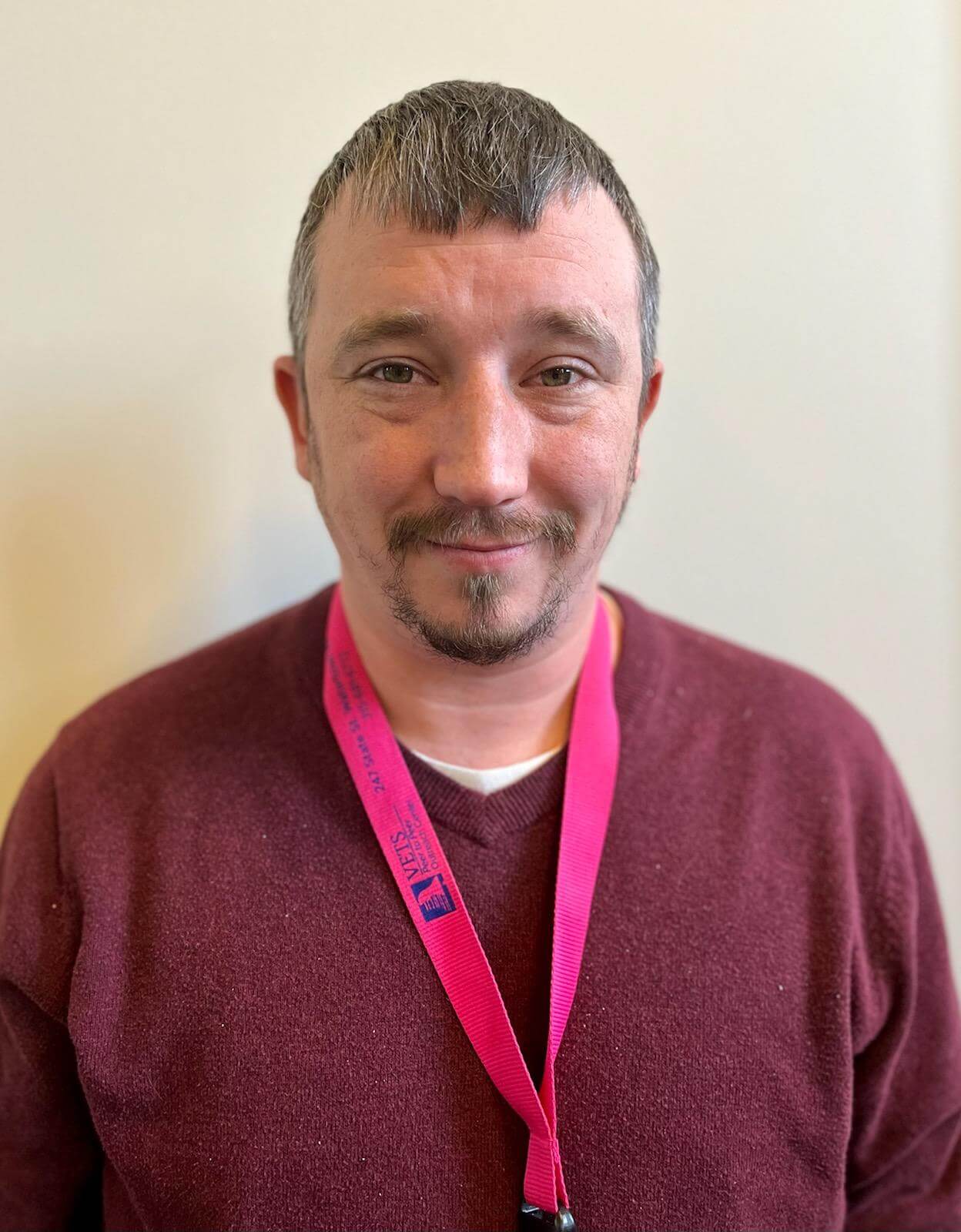 Employee Spotlight
---
"I joined the CHJC team in 2018 as a Direct Care Professional and was quickly integrated into campus life. When the opportunity came for me to grow with the agency, I accepted the position of the Wrap Around Caseworker (WAC). During my time in the WAC program, I was able to maintain my connection to campus life and served campus needs. After leaving for a brief period in 2020, I ultimately made the decision to return to the agency when I heard about the positive changes that have taken place both in the agency and the WAC program. The current WAC caseworker and the team have worked so hard to build a successful program and I am grateful to be rejoining the team at this time. Since returning, I have received an overwhelming and supportive response and am excited for all the opportunities to come and to be part of the growth and change the agency is making."
Interested in Volunteering?
---
If you have an interest in helping the youth and families served by CHJC, please complete the form on our contact page, and select 'Volunteering' from the dropdown menu.
Download our Volunteer Application here and then upload the completed application below: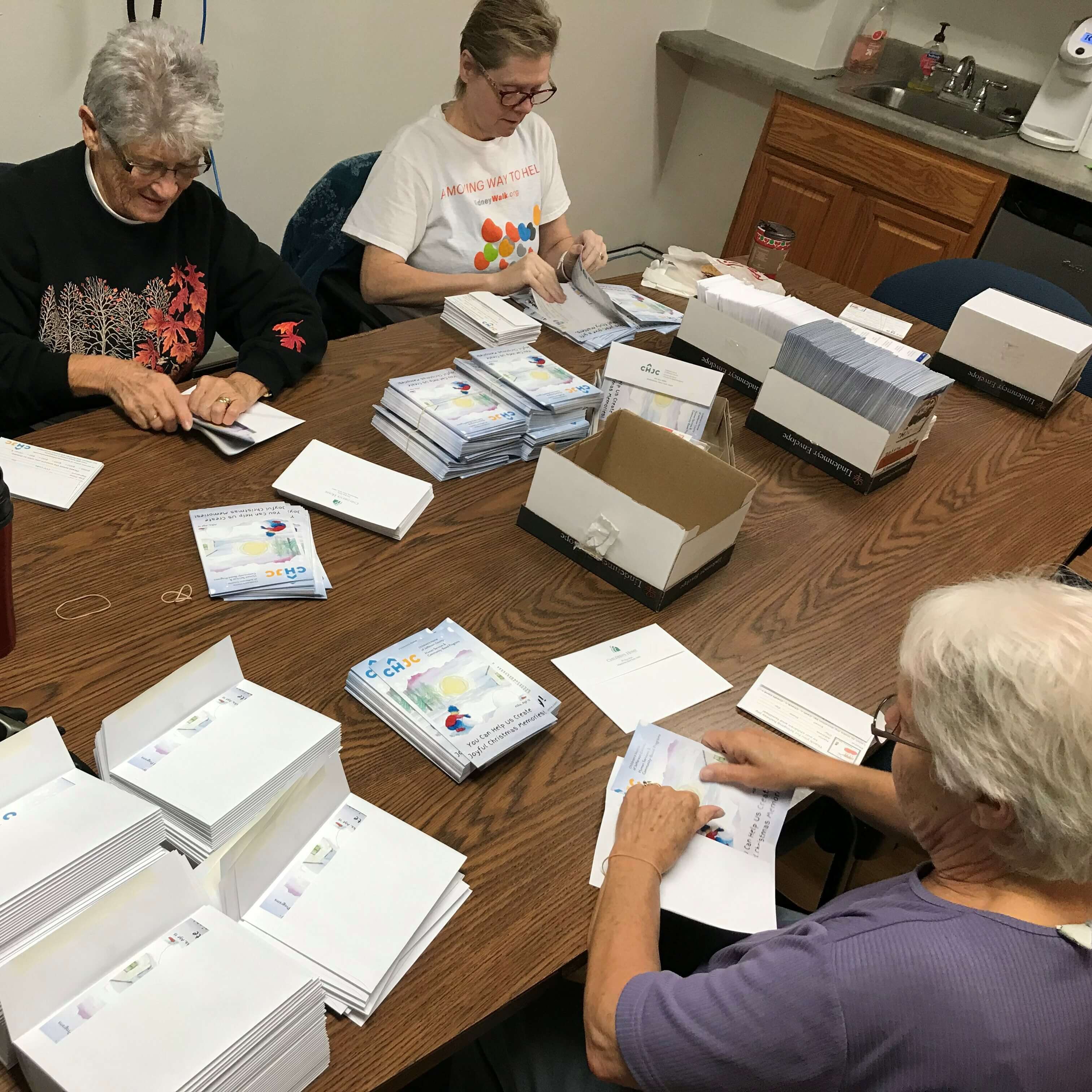 Interested in an Internship?
---
Download our Internship Application here and then upload the completed application below:
Staff Engagement & Appreciation
---
Staff prepare to take a lunchtime walk around Campus as part of CHJC's Get Fit! Healthy Lifestyles Program.

Residential Staff celebrate Campus youth achievements at the end of the 2019-2020 school year.

Community Clinic Staff brighten up the office by participating in the Clinic's annual Door Decorating Contest.

Staff compete in the CHJC Campus Kan-Jam Tournament on a breezy summer day.

Fostering Futures of St. Lawrence County wears red on February 1, 2019, to show their support for Go Red For Women, an initiative to increase women's heart health awareness.

Staff enjoy a Pizza Party in recognition of their hard work.

Staff share laughs and develop skills through a team-building exercise.

Staff gather at a special luncheon to celebrate CHJC's 160th anniversary and the upcoming move to the Empsall Building.

Fostering Futures of St. Lawrence County celebrates Halloween 2019 in style.

Staff celebrate the holidays with great food, music, and laughter at CHJC's Holiday Party.