Working at CHJC
---
CHJC helps youth, adults and families succeed and thrive in both good times and bad. With a staff of nearly 300 committed employees, we are passionate about helping youth, adults and families overcome adversity by using a strength-based approach providing a strong support network so people can help themselves. These services cover youth development, youth and adult health services, foster care and family permanence, and programs for at-risk youth and their families.
For the CHJC team, this important work is our calling and our employees find their work both rewarding and fulfilling. CHJC provides a number of job opportunities both challenging and rewarding to individuals with backgrounds including Psychiatry, Nursing, Social Work, Psychology, Sociology, Public Justice, Counseling, Education, Human Services, Administration, Therapeutic Recreation and Management.
Competitive Compensation + Benefits
---
CHJC offers excellent compensation levels and contributes to a broad program
of excellent employee benefits for full-time employees.  We care about you and your family's wellness!
Top-Notch Medical Benefits: 
Employer Paid HRA | Affordable Dental Option | Free Vision
Personal & Professional Development Opportunities:
Upward Mobility | Tuition Reimbursement | Continuing Education
Insurance, Holidays & Paid Time Off: 
Agency Paid Life Insurance | Paid Holidays | Generous Paid Time Off
401(k) Retirement:
Options to contribute yourself after just three months.
Employer contribution beginning after one year of employment.
Financial management services included.
Employee Spotlight
---
"Being employed with CHJC has been an amazing opportunity and experience! I love being a part of an organization that truly values its employees. CHJC is committed to providing services to the community while making sure their employees are safe and well. There is always some sort of fun activity or event going on, such as after hours or weekly staff luncheons. When I joined the agency, I started out in our Fostering Futures program as a Driver Visit Supervisor. Working directly with the families was a challenging and rewarding experience. I always had support from my supervisors whenever it was needed. This part-time position allowed me to work a flexible schedule and be with my son for his first year of appointments. While I enjoyed working in our Fostering Futures program, I began to feel I was ready for a full time position with steady working hours. Shortly after I began looking, a full time position opened up in our HR Department. I happily accepted a position as an HR Assistant joining the HR Team. Being a part of the Administration level of the agency has been a fun experience. I love being a part of the support system to our employees who work directly with clients. CHJC is constantly growing and evolving to meet the community's needs. Within a year of working with our HR Department as an HR Assistant, there became a need for an HR Specialist. I was more than willing to accept more challenges and continue my growth within the agency. I truly enjoy being a part of this agency. It has brought significant change to myself and my family as a whole."
Loren Parow, HR Specialist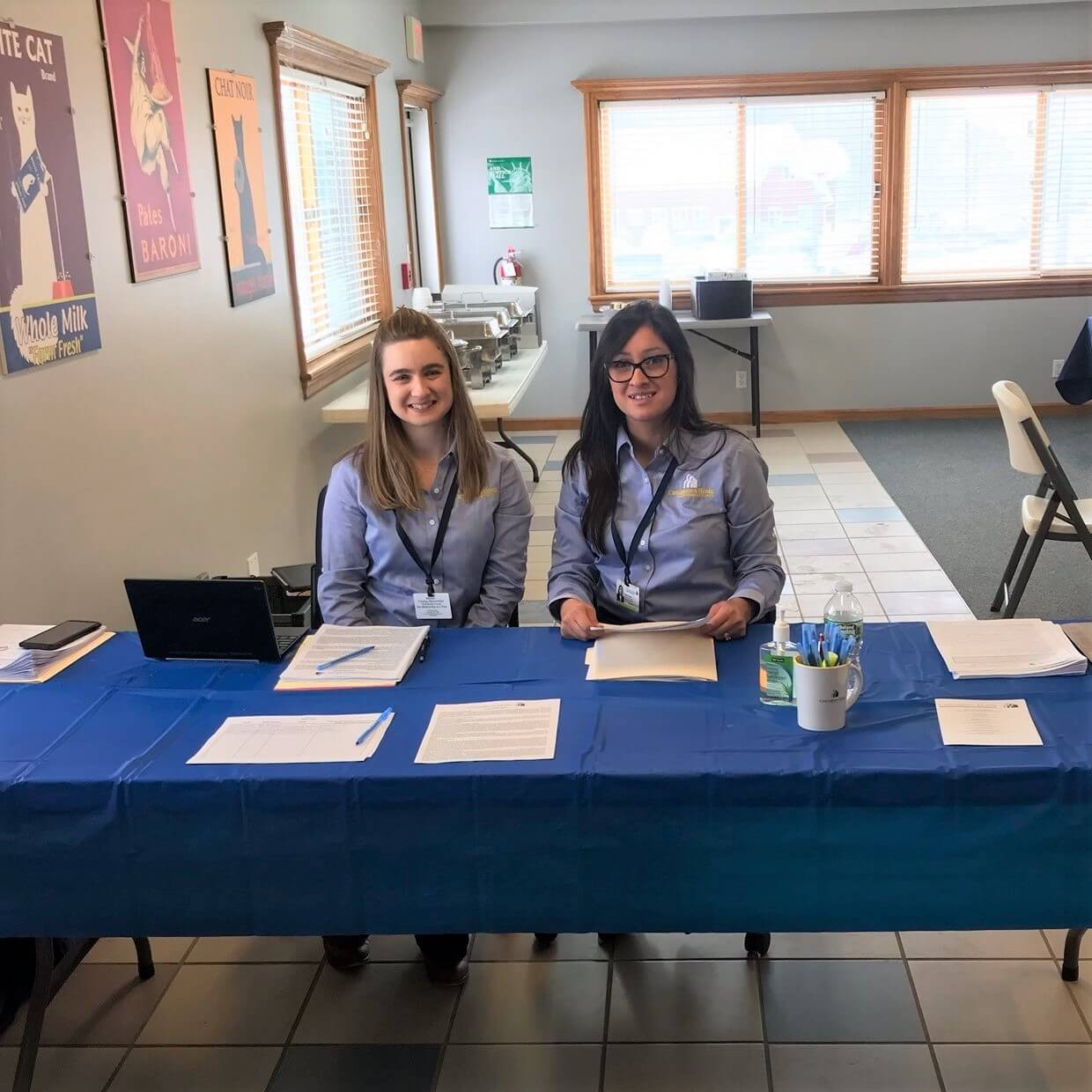 Interested in Volunteering?
---
If you have an interest in helping the youth and families served by CHJC, please complete the form on our contact page, and select 'Volunteering' from the dropdown menu.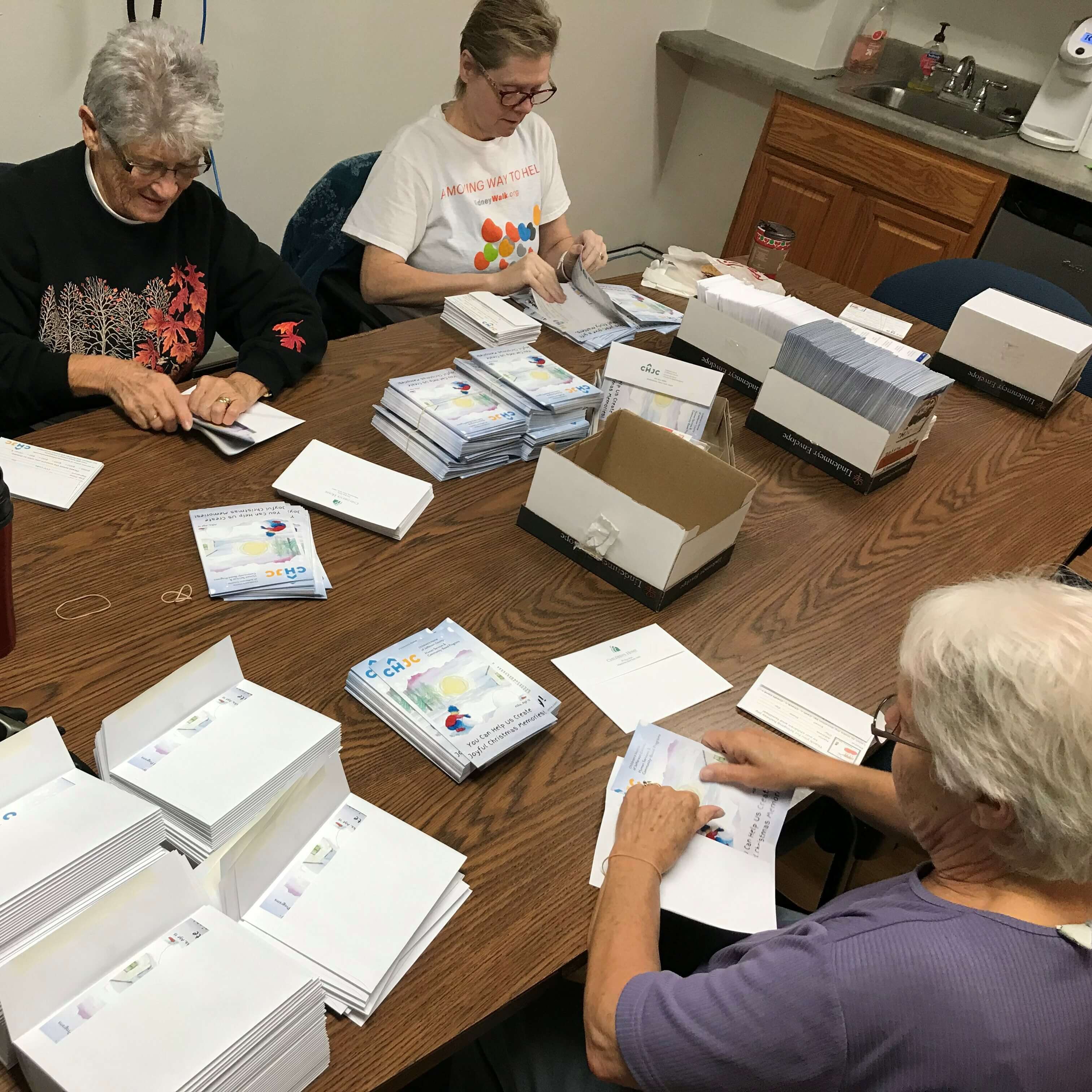 Staff Engagement & Appreciation
---
Staff prepare to take a lunchtime walk around Campus as part of CHJC's Get Fit! Healthy Lifestyles Program.

Residential Staff celebrate Campus youth achievements at the end of the 2019-2020 school year.

Community Clinic Staff brighten up the office by participating in the Clinic's annual Door Decorating Contest.

Staff compete in the CHJC Campus Kan-Jam Tournament on a breezy summer day.

Fostering Futures of St. Lawrence County wears red on February 1, 2019, to show their support for Go Red For Women, an initiative to increase women's heart health awareness.

Staff enjoy a Pizza Party in recognition of their hard work.

Staff share laughs and develop skills through a team-building exercise.

Staff gather at a special luncheon to celebrate CHJC's 160th anniversary and the upcoming move to the Empsall Building.

Fostering Futures of St. Lawrence County celebrates Halloween 2019 in style.

Staff celebrate the holidays with great food, music, and laughter at CHJC's Holiday Party.