The Childrens Home of Jefferson County Announces New Youth Serving Program
---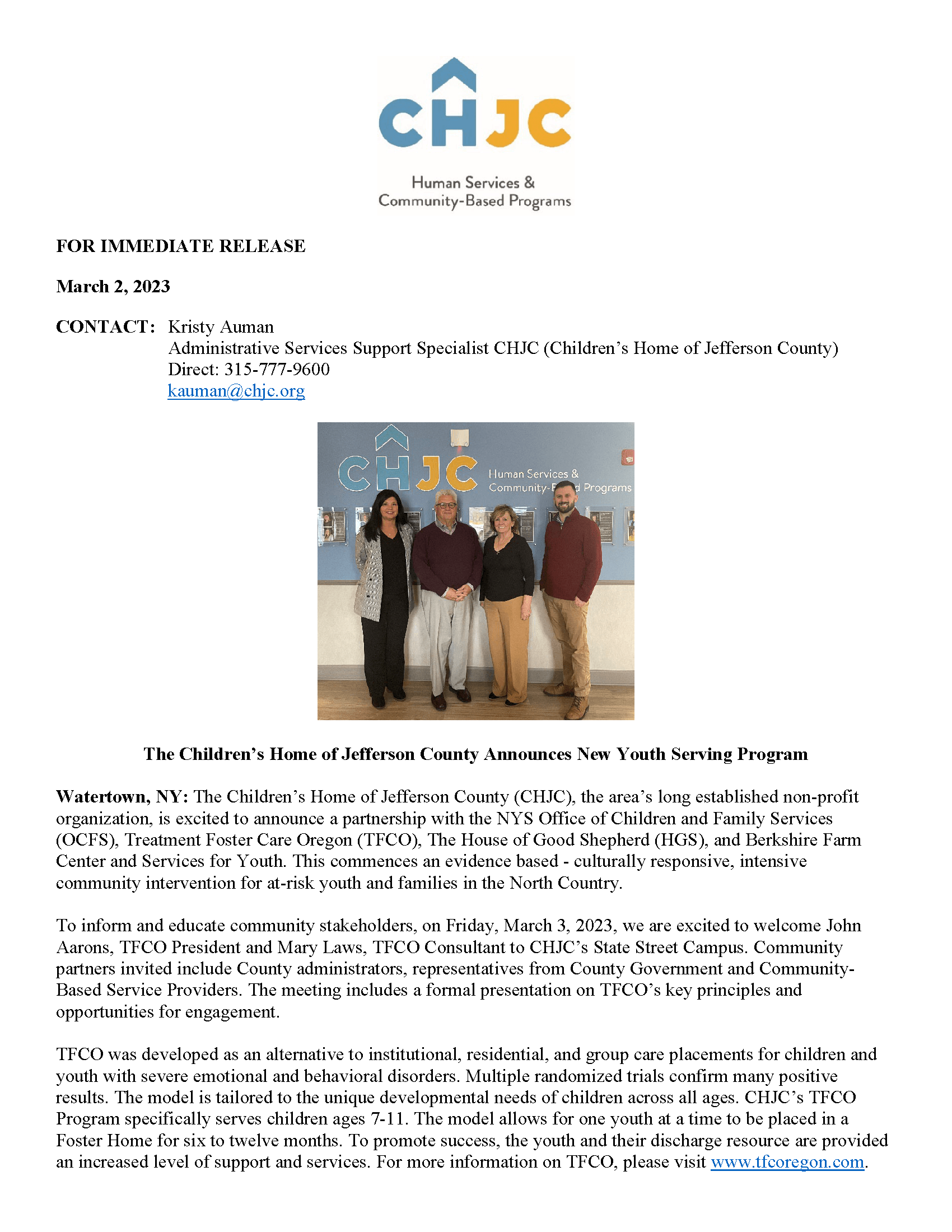 The Community Clinic of Jefferson County (CCJC) Announces Tobacco Dependence Treatment Policy Implementation
---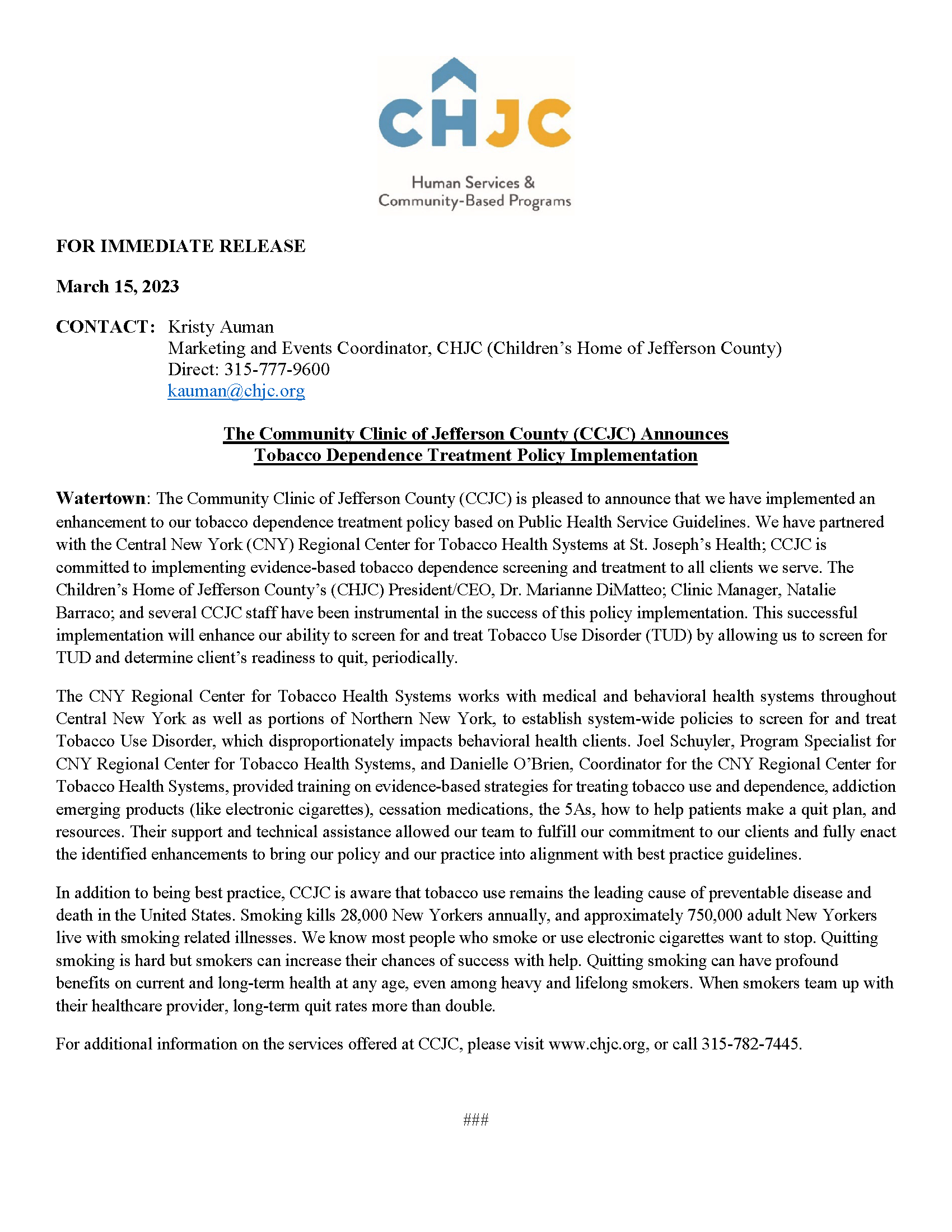 Save the Date!
---
It's time for the Annual CHJC Golf Tournament!
Please keep an eye out for CHJC on WWTI ABC50 and The North Country CW
---
CHJC's Family Permanency Program partners with Ogdensburg City School District for Backpack Program
---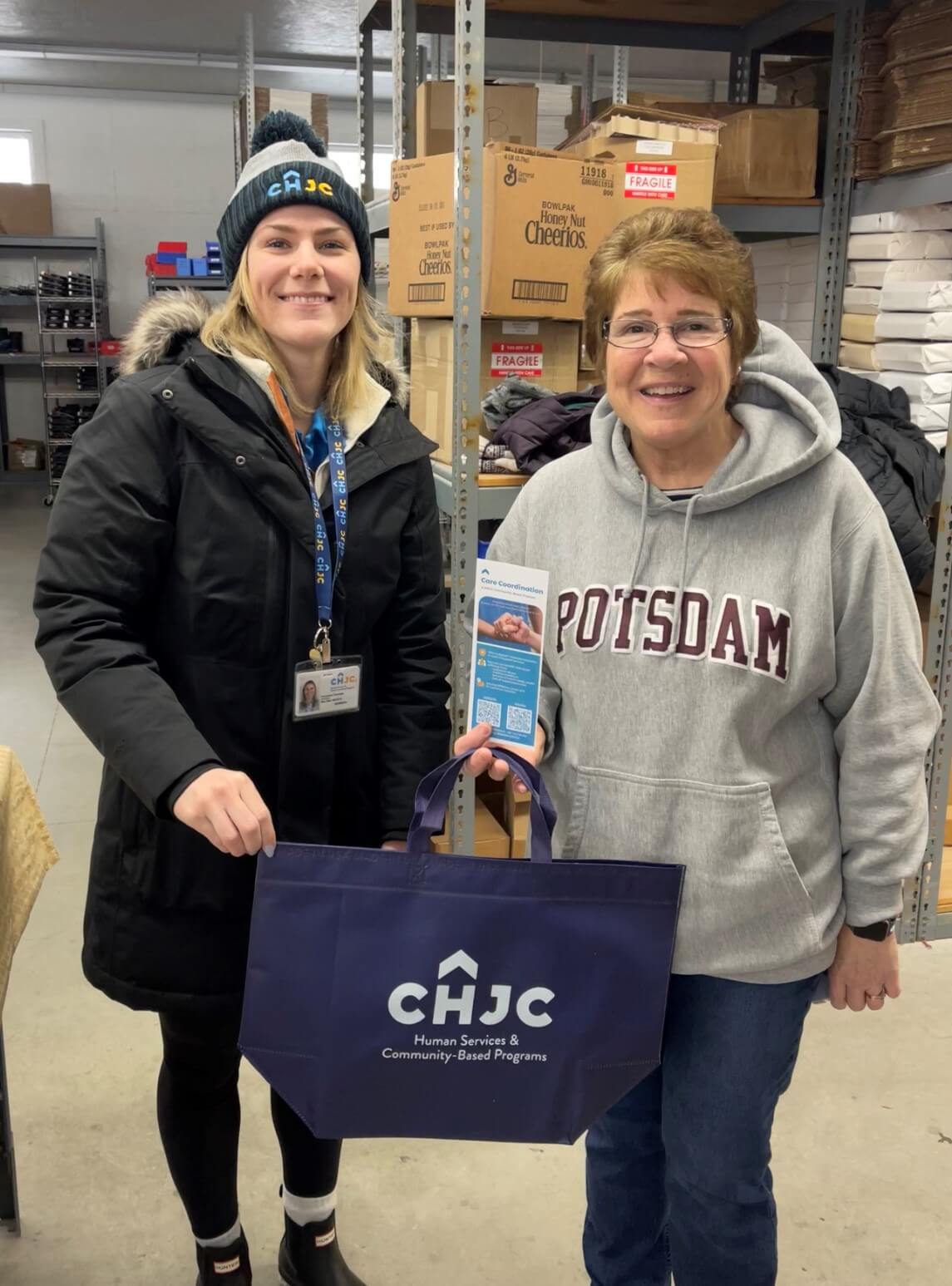 Foster Care Information Night – March 23rd @ 6PM
---
Save the Date! Foster Care Information Night – Wednesday, March 23, 2022 @ 6PM
Foster Care Awareness Forum
---
The Foster Care Awareness Forums offer North Country members the opportunity to have informal discussions on what foster care is, and is not, as well as what foster care means to the community.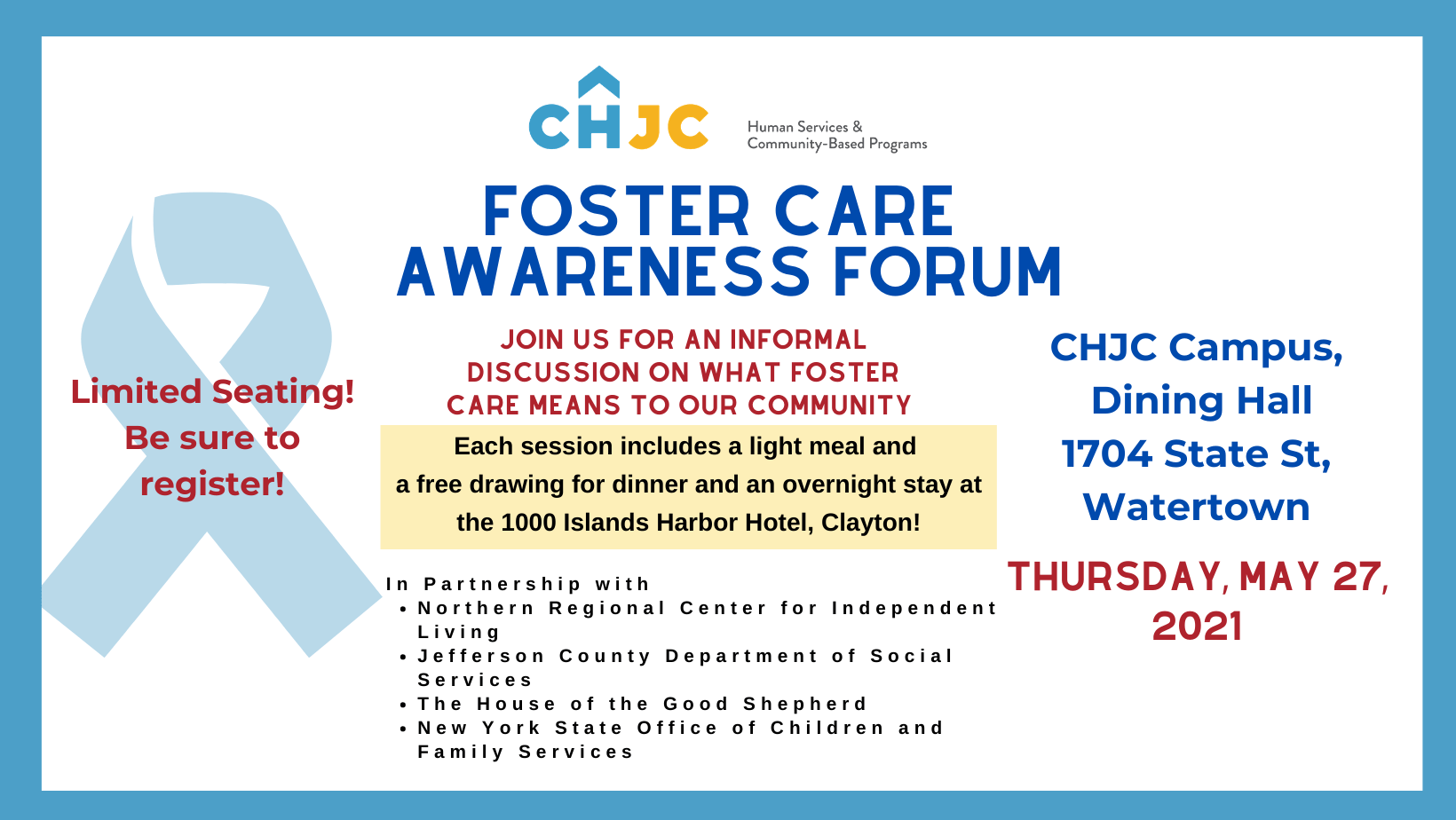 2021 Foster Parent Training Schedule
---
Are you interested in becoming a Foster Parent? You can learn what it takes by attending Group Preparation and Selection II/ Model Approach to Partnerships in Parenting (GPSII/MAPP). A national training program, it is designed to help individuals make an informed decision regarding opening their heart and home to deserving youth.
Questions? Contact Kate Hawn at (315) 481-3575 or Katarina D'Ercole at (315) 401-2719
CHJC Staff Complete Healthy Lifestyles Program, Sponsored by Excellus Community Health Grant
---
CHJC (Children's Home of Jefferson County) Staff recently completed the Agency's "Get Fit! – Healthy Lifestyles" Program, designed to help them make healthy lifelong personal, physical and emotional choices. The Program was made possible by a $4,000.00 grant from Excellus Blue Cross Blue Shield Community Health Awards.
CHJC Staff Participate in Get Fit! Healthy Lifestyles Program
---
Lately, CHJC staff have been participating in our new "Get Fit! Healthy Lifestyles Program." Over a period of 12 weeks, working together, we are learning easy ways to eat healthier, make time for exercise, and find time for calming mental breaks!
Thank you to the Excellus Community Health Awards Program and Excellus BlueCross BlueShield for this amazing opportunity to better the lives of our staff, clients, families, and youth we serve!